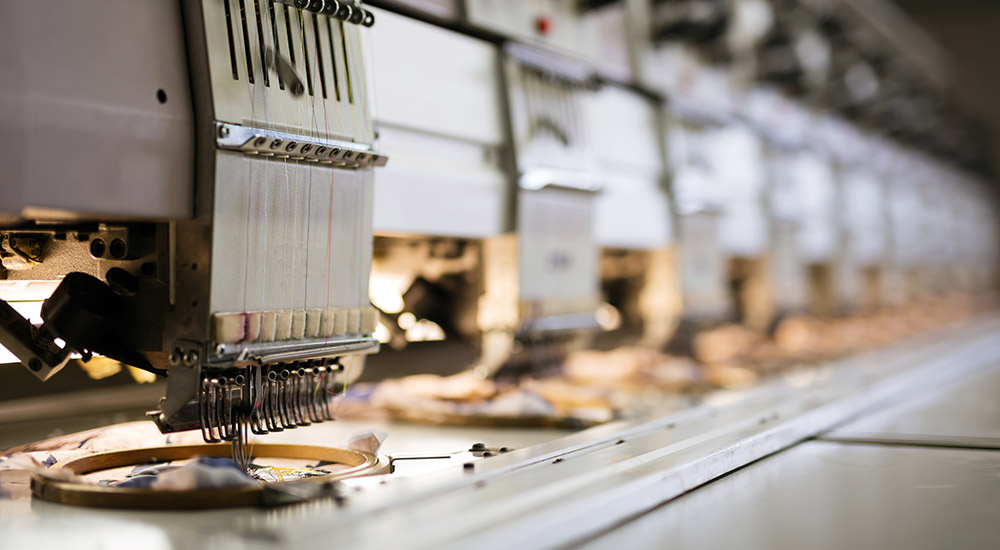 Embroidery & Printing
Here at Tees R Us we are a diverse dynamic team, offering you the best possible service at competitive prices. We like to think of ourselves as offering a service as opposed to a purely retail operation. If you are looking to build a house you would contact an Architect or designer, if you are looking to provide your Team, Work Place, your School or College, or just your Granddad a Personalised Garment of Clothing, you would contact us.
Located in Stunning Pembrokeshire we have always focussed on providing the best quality personalised schoolwear, workwear, leisurewear and sportswear to suit your time-scale and budget.
Tees R Us is passionate about providing you with an excellent product with excellent customer service. We are a team of professionals, from Marketing and Production, along with a dedicated Accounts Team, our Talented Graphics & Production Team, through to our Talented Customer Assistants who are here to assist with all your in store needs.
We take pride in controlling the quality of what we do and the delivery times to ensure we live up to the demands of our customers.
Our Team
We are totally committed to working with like-minded people to deliver the best results in the business. Coaching and training is vital to achieving consistent high quality results and this can only be consistently achieved if the environment supports a positive, progressive and developmental culture. We make sure that we provide a safe and comfortable work place where everyone is listened to and ideas and suggestions are welcomed and taken seriously.
By demonstrating a genuine and continued commitment to our staff we have continued to deliver high quality products and have seen the business grow year on year as a result.
We see our staff as vital to our business and it is our whole team that make us a success.
"Excellent service, friendly staff, I know it's a business but there is a personal touch too. Wouldn't go anywhere else. Thank you" – Claire Grehan
Our Promise To Clients
Always deliver on time
High quality garments
Friendly & knowledgable staff members
Modern printing equipment
State of the art embroidery machines
Competitive prices
Quality & reliable service